Miss Asia Global Canada 2022
Please read the description of each contestant given below and then vote for your favourite contestant. Your vote matters! You can Vote only once. Vote wisely! Voting will close on 24 August 2022 at 10:00 PM CST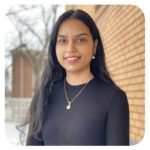 "I am Harshita, a South Asian immigrant to Canada, who took the risk of leaving everything behind in search of better opportunities. Living in Manitoba for the past 4 years has been a roller coaster ride, but a beautiful one. Currently I'm working as a Healthcare aide for people with special abilities, a milestone towards my journey of being a Registered Nurse. My main motive to join this contest is to put myself out of my comfort zone, to test my abilities and learn new things. Winning a title would boost my confidence and courage to accept new things and changes. I won't lose anything even if I don't win, but I will be taking home a new experience, great memories, and connections with such beautiful people I met through this platform."
1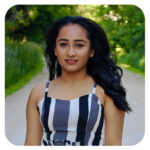 Khushbu Patel, 24 year old graduate from Robertson College with a double diploma in Medical Office Assistant and Administrative office assistant. She is the creator of a baking shop, "The eggless sweetshop by Khush." In addition she is engaged in her community by volunteering and hosting community gatherings at BAPS temple. She is entering this Pageant so she could justify her assertion that she can compete at the high leveled platforms and still be productive. this pageant will allow her to reach her goals and become stronger. If she wins, she would use this opportunity to inspire many girls out there and also be a role model for younger generations. Khushbu will carry the crown with utmost dignity as it is not only a pageant crown but a great responsibility.
2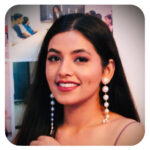 Hi everyone, My name is Kawal Randhawa. I am a passionate marketer and a commerce graduate. I love dancing and carry my personal style wherever I go. Beauty and fashion attract me more than anything in the world, I am here today to fulfill my dream that started when I was little. I was once a Miss India contestant and have a dream to be crowned a pageant winner. This platform to me is a dawn of hope. If I am crowned to be the next Miss Asia Global Canada I would use this platform to raise awareness about cyberbullying, stalking, and online threats. That includes educating people about how to act if they are being stalked, impersonated or harassed by someone using digital media.
3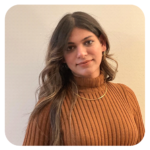 I'm Shaina Puri. I came as an international student in August 2018 in Winnipeg. Since my childhood I have loved to dance, regardless of not taking professional lessons until I moved to Winnipeg. However dancing is not my only passion, I actively partake in modeling and acting related activities to further my understanding and build a career for myself. I won many titles throughout my university years relating to modeling and acting due to my outstanding visuals. All of these opportunities have lead me to do a music video and a Pollywood movie "Vadhiyan bappu tainu" with several renowned indian actors and singers. For me, this Pageant is not only my dream, but of my sister as well. My older sister always wanted to participate in Miss India, but because of some personal reasons, she couldn't do that. Since then I've been working hard to fulfill both of our dreams together, and this platform is an outlet to do so. I strongly believe that by participating in this pageant I'll have the ability to internationally break stigmas, showcase that anyone can join a beauty pageant regardless of the opinions of society and become a role model for youth girls in my hometown.
4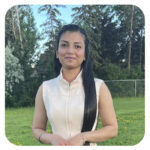 Hi Everyone, I am Gagandeep Kaur. I come from a Punjabi family from Ludhiana, and decided to come to Canada in order to pursue my education and create a better life with more opportunities for myself. One of the things I love the most is to travel and spend time with children, because I find it fun to explore new things and connect with different people. I am far being called a philanthropist, but I have shared whatever I could to kids that are in need and to Khalsa Aid as well. If I do win, I'll be sharing my winnings with organizations which cater to the needs of children. Even if I do not win this contest, I will treasure all the things that I will gain. I believe a true winner is someone who can accept themselves as who they are!
5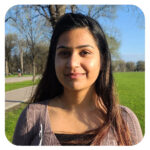 I am Harleenpreet Kaur my hobbies are painting, adventure sports. I won the title of Miss Charming back in college. I joined this pageant to have a sense of achievement and fulfilment. Likewise, the excitement I may experience and memories I make here are beyond measure in worth for widening my social horizon and understanding of people. My primary reason for joining this pageant is to develop and boost my self-esteem. If I win, I would use it to inspire many girls out there if i can do it then they can too and to also be a role model to the younger generation and to use that platform to start up an initiative for what i am passionate about and that is protecting the girl child mentally , physically and emotionally. If I dont win, i will compete again with more confidence and preparation as well use my all learnings in my life.
6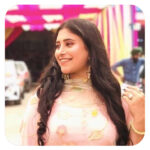 I am Taranpreet kaur from Punjab, India. I'm an international student who arrived in Winnipeg in April 2022 to pursue my project management course from Georgian college, Toronto. Coming from a engineering background I am here as a contestant in shiningstar as this entertainment world always attracted me. My hobbies are writing poetry, doing canvas drawings, reading, singing and my love towards nature is beyond everything. I was always passionate about empowering girls in terms of achievement and fulfillment and hope to do that through this platform. I am here in this pageant to develop my self-esteem and to enlarge my social horizon as this will lead me to a new world with more opportunities and will open doors for me.
7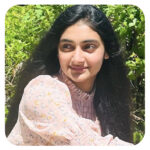 I am Arshdeep Kaur and I am an international student from India pursuing my postsecondary studies in Canada. I came here in September 2021 and I love to draw and paint. I always had this great interest in beauty pageants, watching girls representing their country and culture and I have always wanted to be one of them. I wanted to enter this pageant with an open heart to explore and learn new things, make unforgettable memories and  gather beautiful experiences. Taking part in this pageant, I want to be a part of what I used to romanticize, and fulfil the desire to win and make my parents proud. Even if I don't win, I would be happy to bring back lots of knowledge, awesome moments and a feeling of fulfillment of getting a chance to live my dream.
8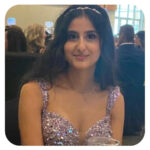 My name is Japsimran Sahni, and I am 17 years old. I just finished my graduation and I'm going to university this year. I won many awards in my career. My hobbies are art, hiking and cooking. I also love to watch movies. I am competing in this pageant to learn, to gain knowledge and experiences which will be useful for me in the future.
9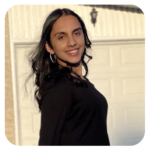 "I am Samaira Mohan, a grade 12 student at Maples Met School. I am also a senior cadet with 177 Royal Canadian Air Cadet Squadron. My passions include Aviation, creative writing, and photography. Last year I released a song called "Let Me Be…" that has streamed on most of all music platforms. Recently, I also received my Power Pilot Scholarship for Regina Flying Club as well as my Student Pilot Permit and landed my first solo flight on a Cessna-150 on July 16th. I love to share my knowledge, passions, growth and positivity with others, which is one of the reasons I wanted to take part in this pageant. I also believe in grabbing any opportunities that come my way, which has brought me to where I am today. If I win this pageant, I will encourage youth like me to accept and love who they are, and continue to support non profit organizations.
10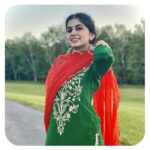 Hi Everyone, My name is Rupinder Kaur. Like an ordinary girl who left her family and hometown to create her own identity in the world, I also came to Canada with countless dreams and aspirations. I love to cook and that made me pursue my studies in Culinary Arts. When I came to know about Miss Asia Global Canada, it revived those dreams that I always aspired to live. So I wasted no time in being a part of this great platform. It does not matter if I win or lose this pageant but the memories that I would have from this event are going to mark the most beautiful period of my life.
11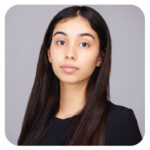 My name is Neveen Grewal and I was born and raised in Winnipeg. Although being born in Canada, my parents are both from India and have done their best at helping me recognize and stay true to my roots all the while growing up in a westernized setting. In my free time I love spending time with my friends and family, especially my 5 year old brother. I enjoy playing sports like soccer and volleyball, and when I need a relaxing night I consider myself to be an avid reader. Throughout my life I've learnt that winning is not everything, you'll win some/lose some and you'll learn good lessons/advice along the way, either way it is the honour of participating and the experience that matters. Some of my achievements are receiving a scholarship when graduating grade 12 this year and taking part in modelling and doing collaborations with small businesses. If I were to win I would put the money won towards my education and use this accomplishment to take modelling one step further.
12
Hello everyone, I'm Arshpreet Kaur Garcha. I moved to canada in 2019 for my higher education and to fulfill my dreams to upgrade myself. I have a great passion for singing, even though I love dancing. I saw many television modelling shows when I was little. Every time I imagined myself as one of the contestant there. If l'd win, I would spread awareness among people to grab opportunities like this to boost their confidence and knowledge . Even if I don't win I'll take this as one of the great period of my life, where I got chance to express and explore myself.
13
Mr Asia Global Canada 2022
Please read the description of each contestant given below and then vote for your favourite contestant. Your vote matters! You can Vote only once. Vote wisely! Voting will close on 24 August 2022 at 10:00 PM CST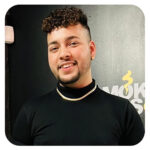 My name is Mohmad Salim Malik and I am from Punjab, India. I am 23 years old. I am a professional Hairstylist/Barber. I have participated in dance and modelling competitions back home as well as in university in Canada and brought home prizes. I love to dance, model and act. In order to bring my passion to another level, I'm participating in this competition. Whether I win or lose I will learn a-lot from this pageant. The knowledge and Experience that I will get from here will be used for other opportunities to become better in future.
1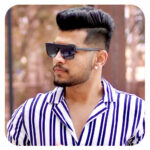 Every accomplishment starts with a vision and that's why I humbly stand here representing my culturally diverse country, India in this prestigious pageant. My name is Mukul Jain, I immigrated to Canada 5 years ago as an international student at the age of 19. I did my graduation in International Business Marketing and am currently working in a MNC IT sector as a Tech support solving people's problems throughout the day. I'm a traveller by heart and often work out in gym. Also I enjoy photography in my leisure time. I was awarded as Mr Personality in my high school's fresher party. I'm taking part in this pageant to explore myself as an individual and feel confident in my own skin. However, I'm here to perform without worrying about the result. I'd be honoured enough to win this pageant and call it a successful milestone towards new beginnings. On the contrary, if i lose, i will learn from the errors and it will definitely not stop me from taking risks to participate in future contests. My ultimate goal is to leave a positive impact on people and have them remember me when I walk out of the door.
2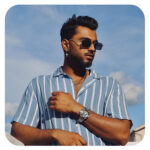 My name is Shubham Jain. I have been living in Canada for the past 5 years. I graduated in 2019 from Seneca college in Toronto, Ontario. I am a fitness influencer and love working out. I believe competing in this Pageant will open new doors for my career. If I will be honoured to win then I will look forward to performing on bigger stages. However, if I lose it will be a lesson for me and I will work harder and come back with more positive energy.
3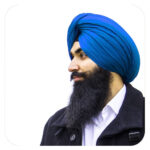 Hi Everyone, My name is Simranjeet Singh Sidhu. I love to read history and I am inspired by the Sikh worriers and saints. I work in the automotive industry and I feel that the way cars need fuel to run, humans need to have the passion that drives them. My passion is to achieve a platform where I can share affirmations and contribute to a more positive society. If I win this pageant I will use this platform to educate people about the underrated benefits of meditation and learning self-defence. I feel that every human being should be able to protect themselves physically and mentally as per the situation.
4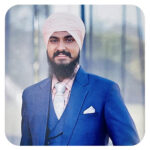 My name is Navdeep Dhillon and I have lived in Winnipeg for last 14 years. I finished my High school here and studied Business at U of M and Red River college which set my mindset to become an Entrepreneur. I'm currently focused on learning about different investment opportunities to build generational wealth such as real estate and digital investments. Some of my hobbies includes sports (Basketball, Volleyball and Bowling). I like spending quality time with my family and friends at home and outdoor activities. The reason I'm competing in this pageant is because I am someone who always likes to take challenges head on and have no regrets, no matter the outcome. If I won this pageant I will be enjoying it with my family and close ones. If I don't win then I'll take this as a learning curve and work on it for next time. Just by participating I will know I took the challenge and faced it with no regrets.
5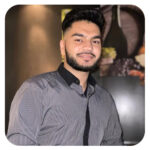 Hey! My name is Shivam. I am 23 years old, born in India and raised in Canada. I came here when I was 11 years old. I have been working as a bus operator with Winnipeg transit for 2 years now. My favourite activity during the day is working out. I am competing in this pageant because I heard about this opportunity from a friend and I am willing to try it because I like to get out of my comfort zone. If i win this pageant i will definitely like to move further and look for more opportunities and if I don't win then I'd have learned something new, and I'll try again next time.
6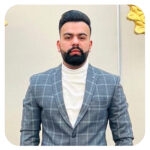 My name is Pahulpreet Singh. At the age of twenty, I am currently pursuing a bachelor's degree in computer science at the University of Manitoba. As a hobby, one of my favorite things to do is watch movies, play computer games, play cricket, listen to music, and do something creative. Participating in this competition is more than just a chance to compete with others and win; it is also a chance to meet new people and build new relationships. It will be a great experience for me to compete in this pageant since it will give me the opportunity to expand my social circle and learn something new from other contestants, no matter whether I win or lose, so I'm looking forward to it. My built-up self-esteem will be one of the most important things I carry home with me from this experience.
7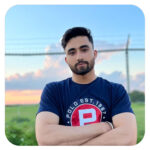 My name is Mohitjit Singh. I have a great passion for acting and modeling and I want to become a good actor. For that reason, I would like to showcase my talent to the audience, and this competition act as a good platform to reflect my acting skills and my talent. I have had a keen interest in sports since childhood and I participated in many inter-school competitions and also won prizes. My hobbies are working out everyday and performing small acting dialogues and clips. If I win this competition, it would be a great honor for me and it opens many opportunities and fields for starting my acting career. However, If I do not win then also it gives me experience and I'll recognize my weakness which I will improve in the future.
8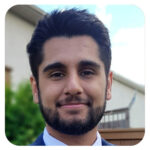 Sat Sri Akal/Hello! My name is Manjyot Singh Kalkat, I am 22 years old, and I am from Punjab, India. I am currently in my final year of computer engineering at the University of Manitoba and intend to work in a development operations role after I graduate. Some of my past achievements include receiving the Governor General's medal in highschool, having a podium placement at the 2022 Canadian Engineering Competition, and playing in provincials with my soccer team. My hobbies include reading books, spending time with friends and family, and playing sports, including basketball, golf, and soccer. By participating in Mr.Asia Global Canada 2022 I am hoping to meet new individuals, learn about their experiences, as well as show off some of my dance moves! Regardless of how I place in this pageant, I am looking forward to an amazing experience, and excited at the opportunity to show who I am!
9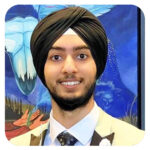 Greetings everyone, my name is Prabhnoor Singh, I recently graduated high school with highest distinction and will be attending the University of Manitoba this fall. I served as a Legislative Page in the Legislative Assembly of Manitoba last year. I have been performing arts such as Bhangra, Theatre and Mime with Bulla Arts International since grade 6. I have been promoted to the rank of Warrant Officer 2nd Class in the Air Cadets Program. This year I was elected Deputy Prime Minister at my school, received an exemplary performance medal from Cadets, the Mayor's Scholarship for Community Leadership, and Walmart Canada Associate Scholarship. Currently I am volunteering with Coalition of Manitoba Cultural Communities for Families (CMCCF) to create a youth led circle which seeks solutions for issues in our community. My current interests include travelling and learning about different cultures, reading biographies and history books, and collecting wisdom from wherever I can. I am competing in this pageant to involve myself in the community, gain valuable experience, and build long lasting friendships and memories. Winning this pageant will give me a platform to bring awareness about Asian cultures and inspire youngsters to get involved. Otherwise, I certainly know even participation in this pageant means a lot and will definitely help me long term in life. Thank you.
10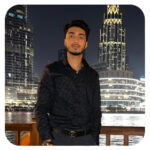 Hello everyone! My name is Krish Kapoor! I am a 17 year-old high school student going into my great 12 year. I was born in Toronto Ontario. I like to play sports like basketball and football. This is the first time that I'm competing in a competition like this but i have done some fashion shows within the Indian community. I'm very excited and grateful for this opportunity to showcase y skills and gain experience and learn more!
11
Tickets are available now. Get yours asap!